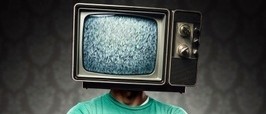 A year ago I was in Ethiopia with my family, completing our adoption of Moses, waiting for his US visa so that we could come back to the States.
While there, I learned that one of the major problems facing the Ethiopian church is a lack of pastors, especially ones that will "work hard at preaching and teaching" (1 Timothy 5:17). The churches are content to fill their pulpit with itinerant preachers, with the result that the sermons do not deal tenderly and deeply with the issues the church is facing.
Then I visited a typical Evangelical church, and I realized we face a similar problem in the American church.
That Sunday morning the message started with Jesus' statement, "the harvest is plentiful but the laborers are few" (Luke 10:2). Most of the rest of it was an exhortation to raise up as many leaders as possible, especially in the next generation, so that they can continue and even expand the work of the Kingdom of God.
The message was given by Oscar Muriu of Nairobi Chapel, but he wasn't present. In fact he delivered that message on a different continent in a different year, and was present only in digital form on the big-screen.
The irony of watching that particular message on a video screen was on a level with deep-frying your health smoothie. Had the local church so failed to raise up leaders that nobody present was willing and able to preach?
But it's not just ironic. It's a tragic dismissal both of Christ's example and His command. To put it bluntly, we think Jesus was wrong when He said more laborers were needed for the harvest.
Despite being the perfect teacher and shepherd, Jesus thought it was bad for Him to be the only teacher. In fact, He felt compassion on the people when He was the only teacher, describing them as "distressed and dispirited like sheep without a shepherd." The passage continues, "Then He said to His disciples, 'The harvest is plentiful, but the workers are few. Therefore beseech the Lord of the harvest to send out workers into His harvest.'" (Matthew 9:36-38). So what did Jesus do? In the very next verse, Matthew begins to describe how Jesus sent out His disciples to shepherd by preaching, casting out demons, and healing people.
So the progression is:
Jesus sees that the people don't have shepherds and it makes Him sad, so…
Jesus commands us to pray for more workers to go out into the harvest

Jesus sends out His disciples to be shepherds
Yet today, many churches have adopted a model diametrically opposed to Jesus' command and method.
We don't feel the need to pray for laborers to go out into the fields today. We've got a better plan. With our DVDs and fibre-optic connections and big-screen projectors, we just need to find one really good preacher, and broadcast him all over the city or even the country. That command of Jesus has been made obsolete by technology. If Jesus had only come in the 21st century, He wouldn't have had to send out sinners to preach for Him. He could have preached all over the world simultaneously by video-cast.
Of course, He couldn't have had the little children come and sit on His lap for a blessing, but that's a small price to pay. Just think how much more effective He would have been!
But Jesus certainly could have preached all over the world at once, if He had wanted. He fed thousands from a few loaves of fish. He could have made sure everybody in the world heard Him directly. He didn't. Why? Because His concern was for the people. He saw that they needed shepherding, and that can only happen when the shepherd is present. Nor did He send out the disciples to be the shepherds, while He did the preaching. In His plan, the shepherding, harvesting, preaching, and healing are all joined together. None of them are done remotely. All are done personally.
At a time when many of us are "buying local" food, how is it we have failed to notice that our spiritual food has gone rancid in transit, piped in from who-knows-where and who-knows-when? We are willing to give up efficiency of scale to buy so-called "ethical meat." How sad that efficiency of scale is all we can think about when it comes to the preaching of God's word. Do you really think that your video-cast speaker is more effective at preaching than Jesus was? More indispensable than Jesus?
And no, I won't call him your pastor. That requires shepherding, something he cannot do unless he is present. Jesus preached, and then He had the little children sit on his lap. Good luck getting your video-cast speaker to do that. But we have become like the disciples. We don't see the point of taking up the big-man's time with trivial things like a physical hug. It's inefficient. Mourn with those who mourn? He's got more important things to do. We can hire somebody else to take care of that. You don't understand. Nobody can preach like this man can.
Not even Jesus? When Jesus was the Big Man, He said we needed more workers out in the fields shepherding, preaching, healing. So He trained up disciples and sent them out. But we know better. Let's get us a big-screen man.