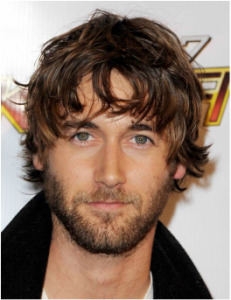 When my wife attended Wheaton College, one thing she didn't like was what she termed the "whiny-voiced worship leaders." Let me describe the phenomenon in a bit more detail, as I'm sure you've experienced it, too. She was talking about the man-boy who raises the pitch of his voice in order to communicate the depth of the emotion he is feeling. Trying to look "rugged" and doing his best 90's female angsty pop star impersonation—think Alanis Morissette singing "You Oughta Know"—this guy is perpetually trying to use emotional prosody and poor singing technique to convince us of how authentic his deep, deep feelings of passionate love for God are. His voice is  tight and pinched giving the perpetual impression that he is on the edge of being overcome by emotion. Never mind that all he actually manages to convey is the sense that he forgot to use the restroom before he got on stage. He is "so humbled to be standing brokenly in front of us," and he "just wants to invite us to join him" in his whiny-voiced worship.
The kicker is that it seems likely Alanis Morissette actually felt the betrayal she sings of, and that the emotion in her voice is real. I can't say the same for many worship leaders. It seems the love and brokenness of which he sings are purely hypothetical, leaving the whole performance feeling, ironically, inauthentic.
He is like a Christian version of the manic pixie dream boy, described by one woman as "the self-mythologizing 'free-spirited' dude who's determined to make your life magical." If you have a manic pixie dream boy leading you in worship, it's time to find a new worship leader, or a new church. Why?
Because manic pixie dream boys don't lead. They know worship is a big deal. They know it should be filled with meaning and authentic feeling. They just don't have any idea how to get there. So they tighten their voices, and try harder to mean what they're saying. They explore. They wander. They wonder. They emote. But they don't lead. If you follow them, you'll be as lost in your understanding of worship as they are.
All this as an introduction to some posts about music in worship, and what we should expect from it. The next one is Learning To Worship At a Black Church Outside Memphis…